Guesthouse El Khorbat. Room Ait Assem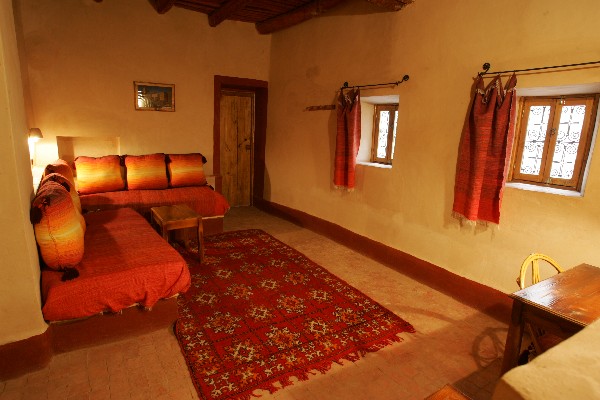 Location: 1st floor.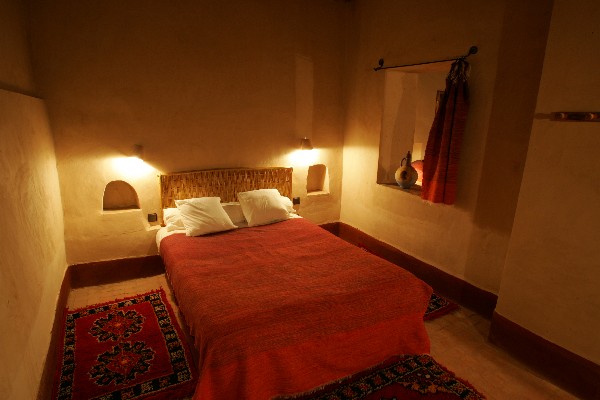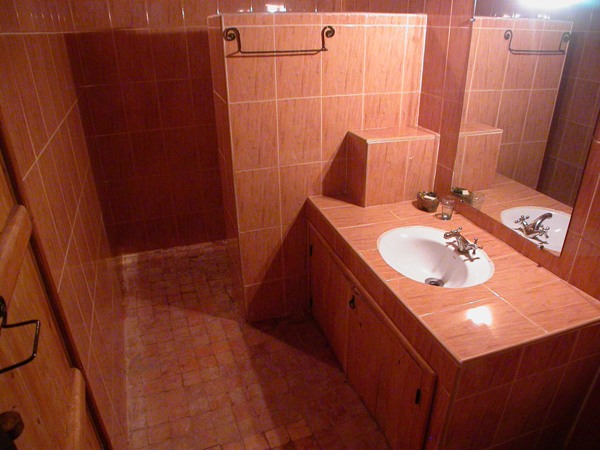 The origin of the name Ait Assem:
The Ksar Ait Assem is located inside the palm grove of Ferkla. It has two monumental entrances and it is mentioned in documents of 14.th century, but the major part of it population belongs to the Berber tribe of the Ait Merghad, nomad shepherds originally from Hight Atlas, who occupied the zone in the middle of the 19.th century. Now parts of the Ksar are ruins. In the surrounding there are remains of an ancient protection trench left.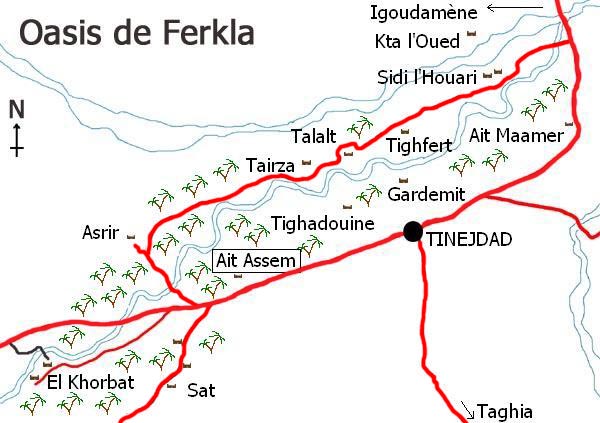 | | |
| --- | --- |
| Ait Assem gate | Ksar Ait Assem |