The Oasis Museum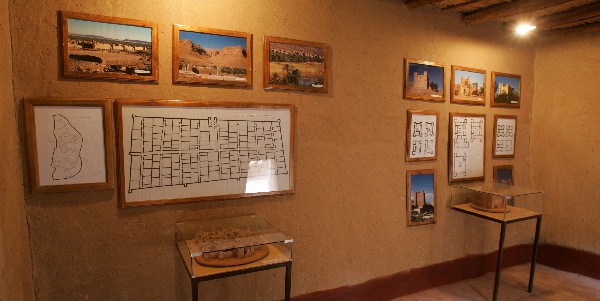 Opened in 2002, the Oasis Museum occupies a group of three restored houses inside the Ksar El Khorbat Oujdid, with a total surface of 600 square meters, distributed over three levels.
The posing is completely didactic, with the intension to answer the questions visitor may have about the culture of the Southern Morocco.
The Oasis Museum exposes:
762 antiquities and objects of traditional use

49 explaining color photographs

33 historic photographs

17 maps and sketches

14 scale models and reproductions

6 topic maps

4 explaining paintings, painted by the local artist Rachid Bouskri
SEE THE CATALOGUE OF THE MUSEUM
The Oasis Museum has also a small BOOKSHOP.